Every second matters in incident response. TaskCall excels at mobilizing your incident response so you can focus on what matters the most without being distracted. Assemble a response team in a matter of seconds.

When systems fail the same question for updates keep flowing in from all sides delaying the actual process of response. Don't let your responders get distracted. TaskCall allows mass communication with a single click to all responders and stakeholders through subscription notifications and status dashboards.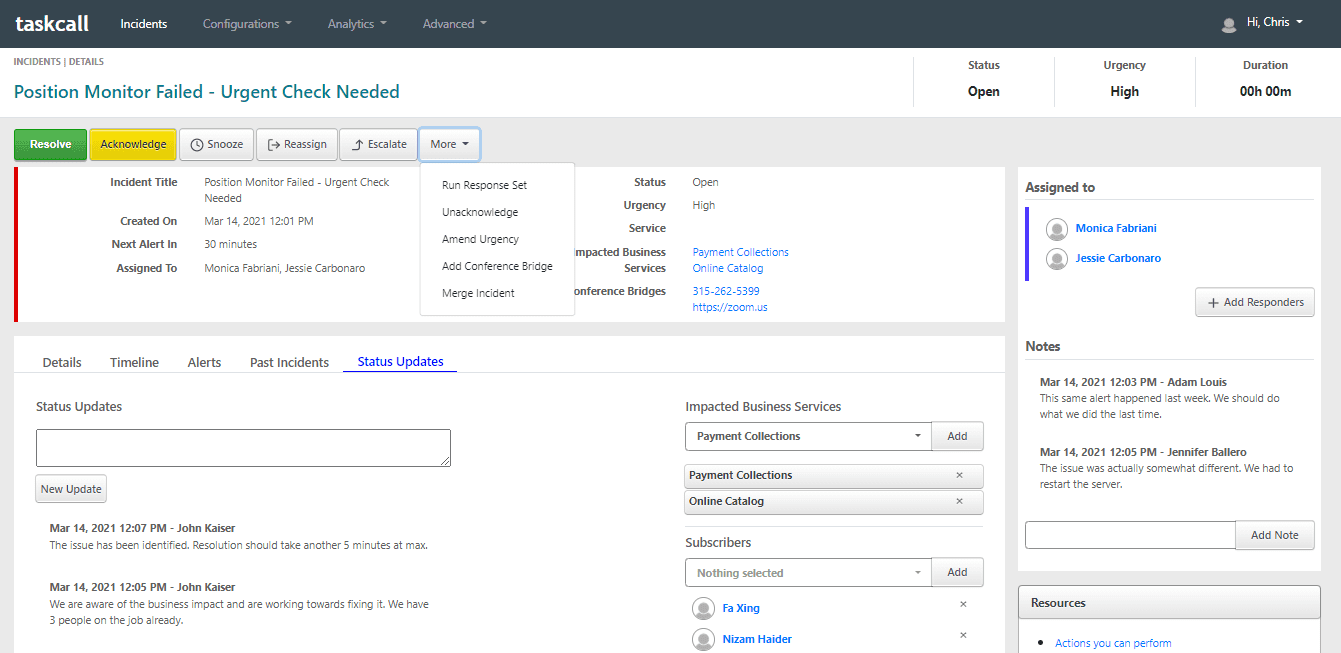 When too many incidents are at bay and resolution seems harder to reach, bank on past incident trends to understand how similar incidents were solved before. Our artificial intelligence scans through your past incidents to identify similarity and present them to you in a comprehensible manner so you can catalyze your incident response.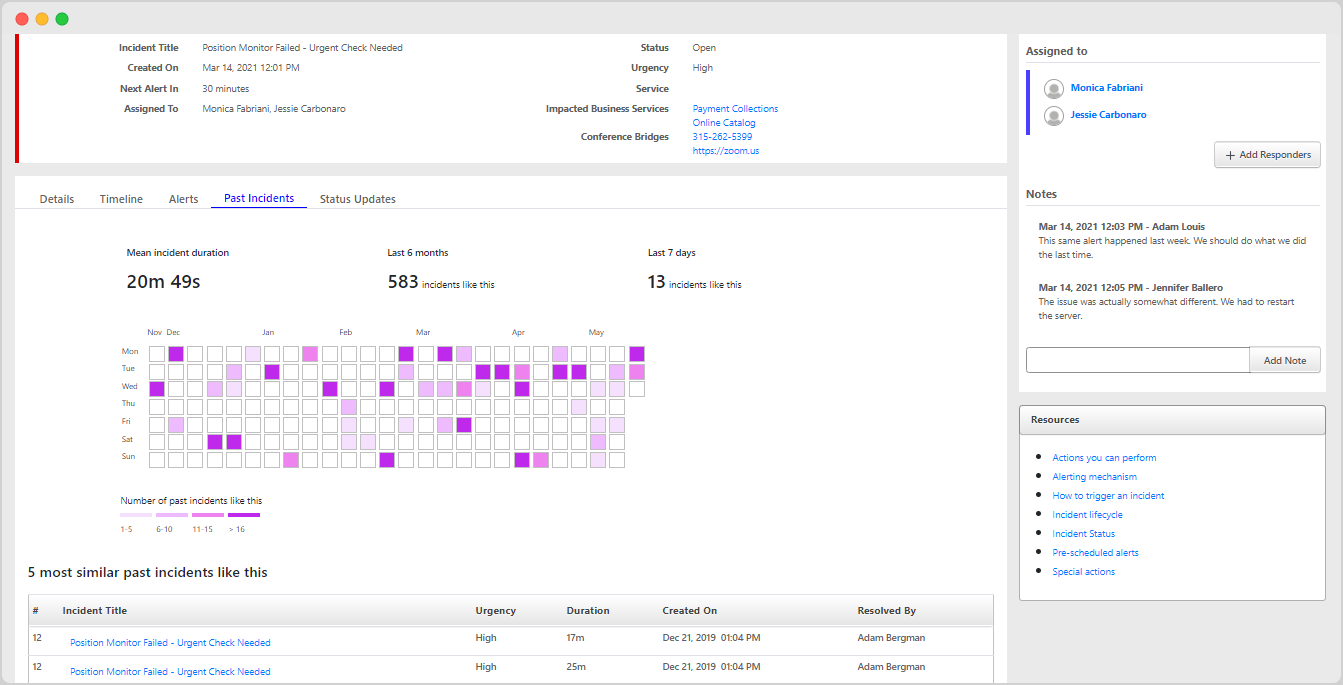 Run multiple responses together at once with a click of a button with response sets. Whether it is adding additional responders, adding subscribers to an incident, posting a status update or even adding a conference bridge, do it all with together with response sets. They increase your response pace and shortens down the time it takes to keep others informed.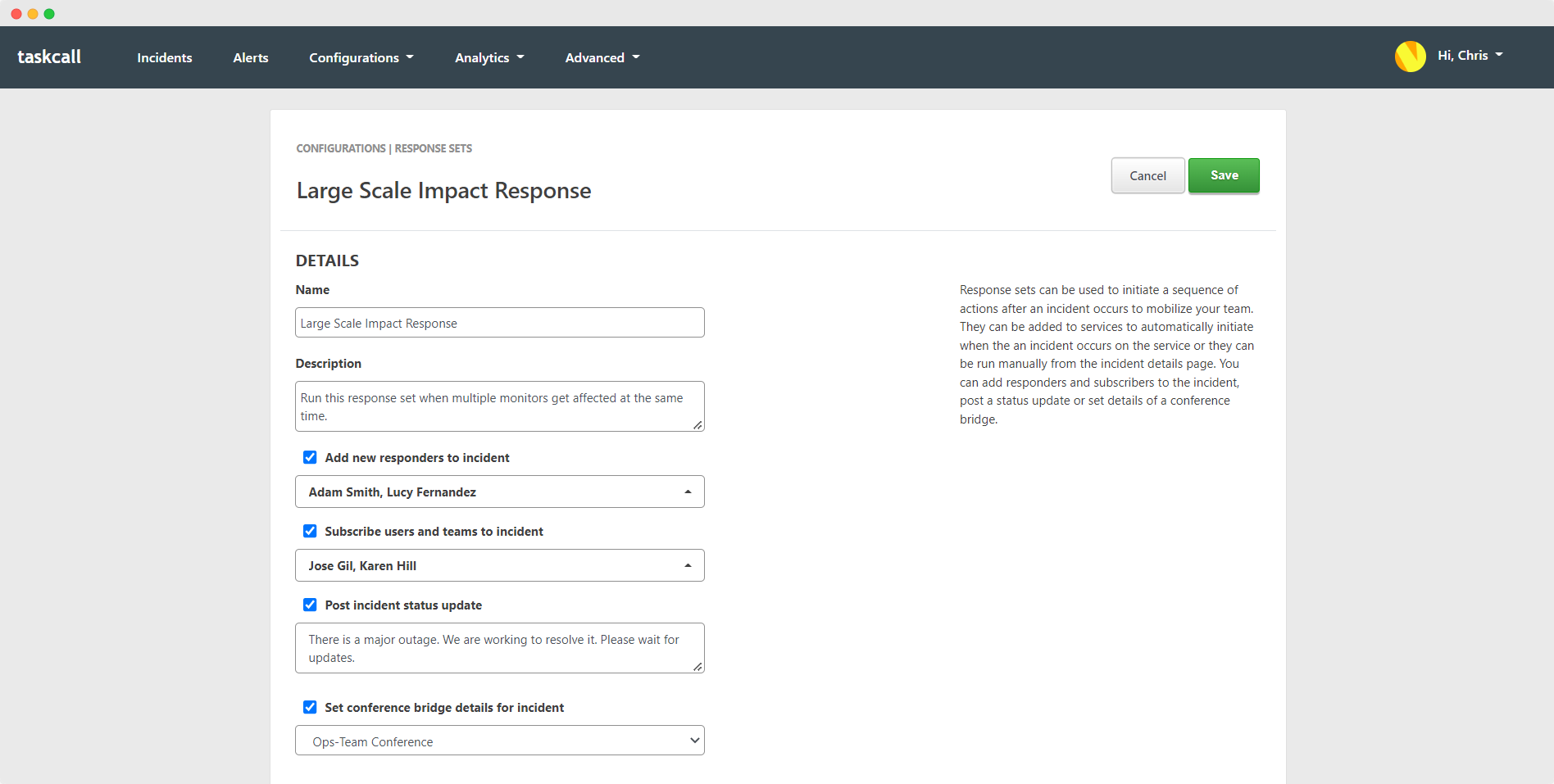 With status dashboards stakeholders can stay updated on going issues that matter to them, and responders can focus more on resolving incidents than answering to requests for updates from business executives. Status dashboards automatically show business services that are impacted and update their status when they are operational again. Stakeholders can also choose to subscribe to business services that they want to be notified about to streamline stakeholder communication even more.